Commercial Window Cleaning In Richfield, UT
commercial window cleaning for your business
Because of Richfield's desert wind and severe weather, most business owners need regular window cleaning throughout the year. Everything Exterior provides the most comprehensive and simply the best commercial window cleaning services in Central Utah. We are local to the Richfield area. Our team is happy to provide a free quote and answer all your questions. Give us a call today!
Do you require a fully insured, registered, and licensed window cleaning service? Do you want a company that performs as contracted, exactly on schedule? If so, Everything Exterior is the company for you. We are Sevier County's premier commercial and industrial window washing service and have been since 2018.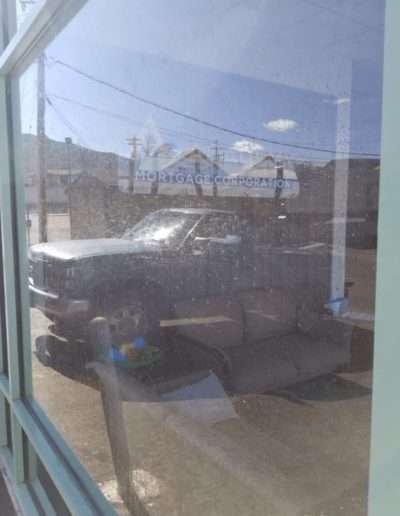 Our Commercial Window Cleaning Services
We clean windows for restaurants, office buildings, apartment and condominium complexes, city and government buildings, hotels, and banks, among other buildings. We encourage you to see what our clients say about us by checking out our reviews on Google and Facebook. You won't find a better value in all of Central Utah.
Use Only the Best to Clean Your Windows
Everything Exterior hires the best employees and they are trained meticulously. Because we're the best, we use only the best products available on the market. these include hand tools, water purification systems, and the soaps/agents in our window cleaning solutions. Therefore, your windows stay spotless longer, thanks to the additives we use to prevent particles from adhering to the glass, even when it rains.
A Wide Selection of Commercial Window Cleaning Services
We offer a wide array of commercial window washing services, allowing you to pick exactly what you would like. We offer one-time custom services, annual full-service plans, and everything in between. All bids are free; all you have to do is request a free window cleaning quote. We return all window washing estimates via email within 24 hours, itemizing all options and pricing. Click here for a free quote.
Commercial Window Cleaning Packages
We customize all commercial window cleaning packages to fit your needs. We clean windows at multiple store fronts and event centers on a weekly basis. Our team sets up window cleaning packages up for weekly, monthly, quarterly, or annual services, or anything in between. Commercial window cleaning packages can include exclusively exterior or exclusively interior window washing, or any combination of the two. Other add-in services include screen cleaning, track and sill cleaning, hard water removal, and gutter cleanouts.
We establish your schedules in the contract, so you don't ever have to worry about scheduling. Everything Exterior then loads your schedule into our computer system. Crews will visit your property according to the documented schedule. This allows you to enjoy sparkling windows on a regular basis — with zero hassle.
Exterior Commercial Window Cleaning
Professional exterior window cleaning will brighten up and revitalize your business. Additionally, it will also protect the glass in your windows, preventing the buildup of dirt, grime, and minerals. Because of this buildup, your glass can take damage over time if not removed. Our crews will make your windows shine whether the window is at ground level, 8 feet deep in a window well, or 40 feet high. Our crew washes the glass with professional wands and squeegees, and our unique blend of cleaning agents and we use rags for cleaning the edges and sills.
How Often Will We Clean Your Windows?
With Richfield's crazy wind and weather, most clients have us scheduled for regular window cleaning visits throughout the year. Prices vary with the number and size of windows, as well as height and difficulty of reach. Fill out the estimate request form here to have a commercial window cleaning quote emailed to you within 24 hours.
Interior Commercial Window Cleaning
Interior window cleaning is what will truly change your window washing experience. A commercial window cleaning service only looks as good as the dirtiest side of the window. Although the interior doesn't get as dirty as the exterior, no commercial window cleaning job is complete without it. Therefore, as mentioned above, interior window cleanings can include just the glass, or add-on services, such as track and sill cleaning.
Window Cleaning for New Construction (Post-construction)
Everything Exterior works with many local home builders. We come in to perform the window cleaning once construction is finished.
Why You Need Window Cleaning for New Construction
New windows are initially delivered with stickers, residue, hardware, manuals, etc. attached with adhesives. Next, the new windows get hit with sheetrock mud, texturing overspray, paint, putty, silicon, tar, grease, soda, and all sorts of filth during the construction process. Finally, our commercial window cleaning crews come in and clean up all the glass, screens, windowsills, and window frames once the messy process of construction is finished.
We perform new construction window cleaning for new homeowners or after remodeling projects as well as through a General Contractor.
Consider Us for Your Next Construction Project
We are always looking for more builders to work with, so if you are a builder or general contractor with projects in Sevier County, we'd love to talk about how we can be another tool in your belt. We can be a sub to which you can turn to make your newly completed house or building look its best. This service can include entire resorts, barns, reception centers, commercial office spaces, etc. and is not limited to residential construction.